Contact us for more information
Save money and energy with YESS and the REPS Chimney Damper Offer
Does your house have an open chimney? 
While it will keep you warm in winter – an open chimney during the warmer months can significantly increase your energy use & carbon footprint over the course of the year. Not to mention letting in debris, air pollution & wind noise into your home.   
YESS are offering FREE or SUBSIDISED chimney dampers / draught excluders to eligible householders under the Retailer Energy Productivity Scheme.  
Please note these Chimney Dampers are only suitable for open fireplaces & are not suitable for combustion fireplaces.
Check through the eligibility requirements below & then contact us quoting the "YESS Chimney Offer" to speak to one of our friendly team members!
What is a Chimney Damper?
Dampers are made to seal the chimney when fires aren't burning.
YESS are offering Chimney Dampers from Emerald Planet. 
The Emerald Planet Chimney Damper is a reusable felt based draught excluder, designed to stop cold draughts and heat loss, reduce outside noise disturbances and stops debris from falling down the chimney flue.
In cold climates, the damper is designed to block cold air from entering a chimney and prevents warm air from leaving the home. In warm climates, it prevents hot air from entering and retains cooler air-conditioned air.
Benefits Include:
Reduces your energy bills – Chimney Dampers stop about 5% of your household heat from escaping, reducing your heating bill

 

Reduces your carbon footprint – Chimney Dampers make your heating more efficient, reducing your CO2 output by up to 250kg per year.

 

No more wind noise – say goodbye to those horrendous howling winds coming through your chimney by plugging it with a Chimney Damper (you can turn your TV volume back down now…).

 

Stops wildlife and debris falling in – no more surprises in the hearth, a Chimney Damper will catch it all and stop your curious cat getting stuck up the chimney too!

 

Works in the summer – Chimney Dampers prevents hot air from entering your home and retains air-conditioned air, keeping your house cool in the summer.

 

Reduces air pollution in the home – a Chimney Damper reduces the number of air changes in a property so considerably reduces the amount of air pollution that enters the home

 

5 Year Warranty
Available in 2 sizes:  (38cm x 23cm) & 60cm x 30cm).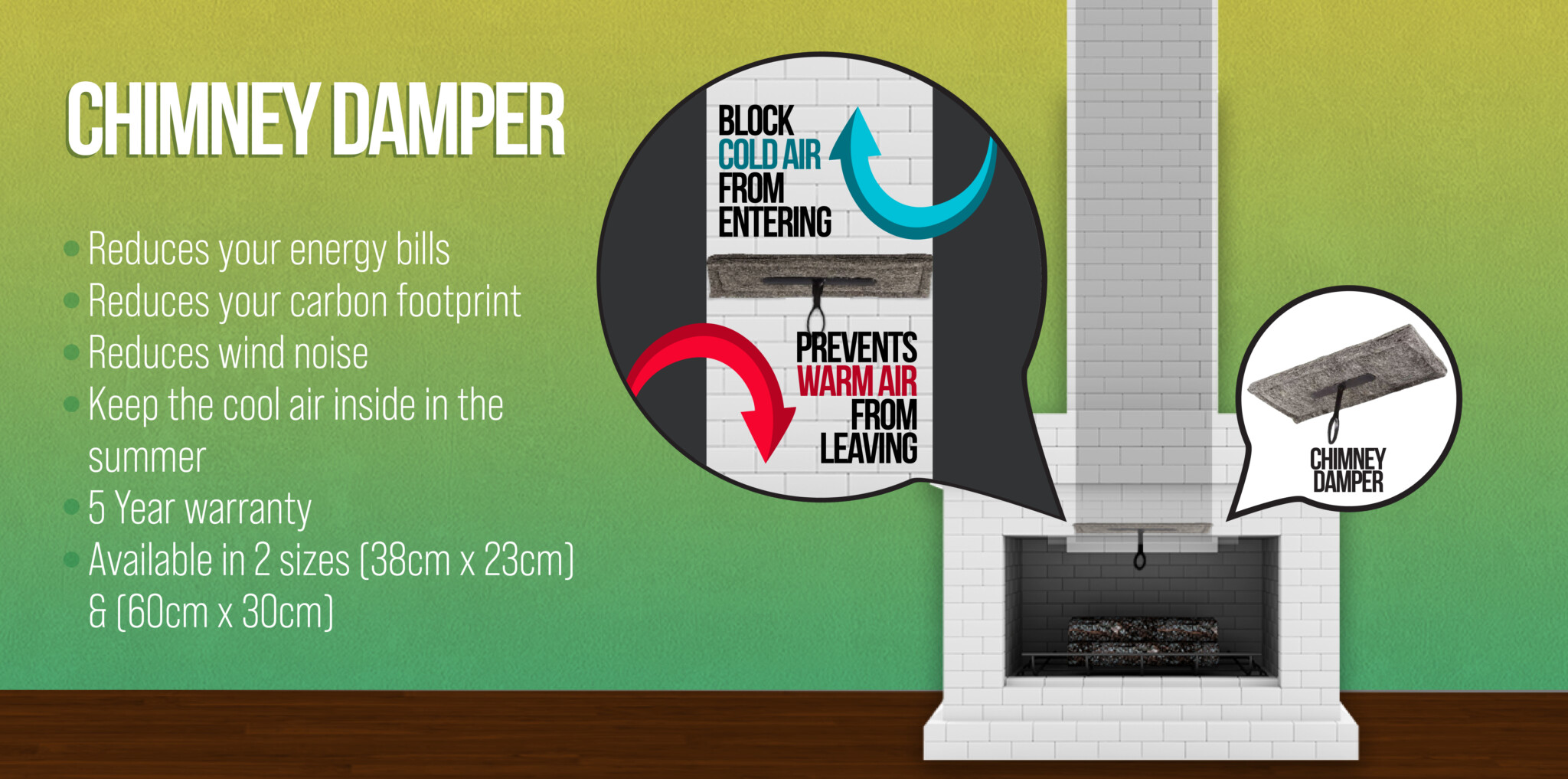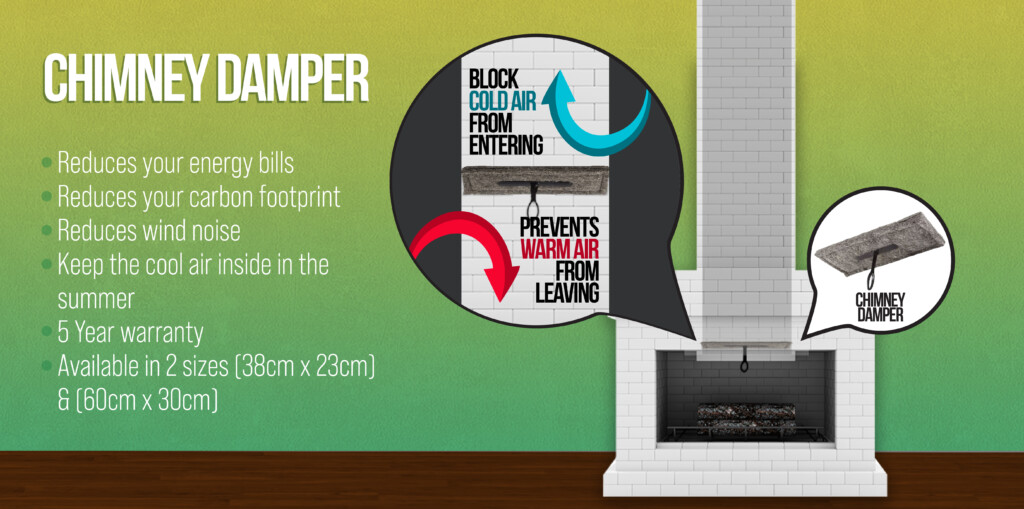 Eligibility Requirements
Priority Group households are eligible to receive these products free of charge through REPS. 
A Priority Group Household is one that has: 
a valid SA Government concession card OR

 

a residential tenancy agreement with the landlord and the rent being $400 or less per week OR 

 

a SA Gov Electricity Bill Concession OR

 

a referral from a SA registered Financial Counselor OR

 
participates in a Retailer Hardship Program 

 
Non-Priority Group households can access the benefits of REPS by paying a $33 REPS Surcharge for some services. This is only required once per address. 
Rebate Information Statement
The REPS is a South Australian Government energy productivity scheme that provides incentives for South Australian households and businesses to save energy.
The objective of the REPS is to 'improve energy productivity for households, businesses and the broader energy system, with a focus on low-income households. This will reduce energy costs and greenhouse gas emissions.' The REPS
achieves its objectives through the setting of energy productivity targets (EPTs) to be met by electricity and gas retailers.
Obliged retailers may offer energy productivity activities that are delivered to households and businesses by the obliged retailers and their third-party providers.
Your Energy Saving Solutions Pty Ltd (YESS) is a third-party provider engaged with various obliged retailers to conduct activities which will count towards the retailers' EPTs.
Each activity may be claimed once per address on eligible appliances.
For more information, visit the Essential Services Commission of South Australia (ESCOSA) website: https://www.escosa.sa.gov.au/industry/reps/overview/reps
The activities are not intended to be offered as part of any sales offer, as eligibility cannot be guaranteed at the time of purchase.