Get your FREE energy efficient products installed safely during COVID-19
If you are home and would like to take advantage of the FREE Retailer Energy Efficiency Service call and book an appointment!
Follow these steps to get up to:

40 x FREE LED A-Globes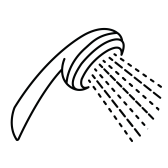 3 x FREE Water Efficient Showerheads

3 x FREE Stand-by Power Controllers
Call 1300 894 745 and let us know your name, address and phone number
Be sure to advise us if you are feeling unwell, have been in contact with someone who has had COVID-19, or if you have been directed to self-isolate. Also let us know if any resident in your home is considered "high-risk", or is part of a vulnerable group due to age or pre-existing medical condition
Book your appointment either directly with your REES Installer or via the YESS office
Open your windows prior to your appointment to allow for the circulation of clean air while the installation is being completed
Greet your REES Installer at the door but maintain a safe distance of 1.5 meters
Do a walk-through of your home with the installer, while maintaining the required distance during the installation
Offer your REES installer the opportunity to wash their hands at the start, during and at the conclusion of the job. Make sure to disinfect any surfaces such as door handles, light switches and handrails after your appointment
Temporary Suspension of VEU Activities
As a result of the State of Emergency in Victoria and the subsequent announcement by the Department of Land, Water, Environment and Planning (DELWP) on April 9th 2020, a temporary suspension has been placed on VEU (Victorian Energy Upgrade) activities (15, 17, 21 and 30 ) until further notice.