The Retailer Energy Efficiency Scheme (REES) is an energy efficiency scheme which commenced on 1 January 2015. The REES builds on the Residential Energy Efficiency Scheme, which operated from 2009 to 2014. Under the REES, most energy retailers in South Australia will be required to provide incentives for South Australian households and businesses to achieve energy savings to potentially lower their energy bills.

Energy retailers that exceed certain thresholds are set annual targets for the delivery of energy efficiency activities to households and/or businesses. In addition, retailers with larger residential customer bases are set targets for ensuring that a certain amount of the energy efficiency activities they deliver go to low-income households; and providing energy audits to low-income households.

Many obliged retailers use the services of third party contractors to undertake activities on their behalf. YESS are an approved Third Party Contractor. Our details can be found here.
FREE REES Approved Products

FREE LED A-Globes
YESS are able to change your old inefficient incandescent globes over to more energy efficient LED A- globes and Flood Lights. Under the REES Scheme we can change up to 40 globes. YESS use high quality Emerald Planet A-Globes, Candle Stick and Floodlights.

FREE Stand-by Power Controllers
Standby Power Controllers (SPC's) help reduce standby power use by automatically switching the power off to your TV & entertainment appliances when they are left unattended or in standby mode, they retail for $100 and can save you up to $140* per year off your electricity bills for each device installed. Under the REES Scheme we can install up to 3 SPC devices.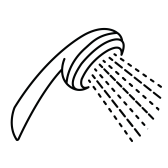 FREE Water Efficient Showerheads​
YESS have a 7.5 litre per minute showerheads for your home with both fixed arm and hose attached options, YESS can install upto 3 showerheads into your home, if you meet installation eligibility.
Interested in any of these products? Send us your enquiry
Free Home Energy Assessments for Concession Card Holders
This service is completely free to customers who meet the eligibility criteria.
Key areas of your home energy check-up include:
The building itself (e.g. insulation, doors, windows etc.)
Your household appliances (e.g. washing machine, dryer, fridges etc.)
Your home Heating & Cooling (e.g. gas /electrical heaters, air conditioners etc.)
Your home lighting (e.g. incandescent, halogen, how many, time of use etc.)
How you use energy (e.g. when are you home/away, when use appliances etc.)
Following this assessment of your home you will be provided with a personalised report outlining practical solutions to reduce your energy consumption and save you money.
Your personalised report will include advice on:
How to reduce energy usage
Simple ways to minimise energy wastage and increase the comfort of your home
How to minimise your environmental footprint
To find out if you are eligible for the free Home Energy Assessment please contact us or make an enquiry
All house addresses in South Australia are eligible to claim our FREE services once.
We are unable to install globes into empty sockets or replace non-working globes. We are also unable to change over CFL (compact fluorescent globes) or downlights as part of the FREE service. These globes are generally not compatible with dimmer switches or sensor switches (usually found in lamps).
To be eligible to have your showerheads switched over your existing showerhead needs to use over 9 liters of water per minute. Our showerheads are not compatible with Gravity Fed or Instantaneous Hot Water Systems.