Your Energy Saving Solutions
South Australia's Energy Efficiency Experts 1 in 6
Homes in SA Received Energy Efficient Services 5,000+
Businesses Received Energy Efficient Services
Featured Services
About Us
We offer a range of energy-efficiency services under the South Australian Retailer Energy Productivity Scheme (REPS). These include appliance rebates, and the supply and installation of energy-efficient products; such as LED lighting, hot water systems, ceiling insulation and air conditioning.
We work closely with Australia's largest Energy Retailers to deliver environmental services to homes and businesses in South Australia. We are a South Australian company with offices in SA and Victoria.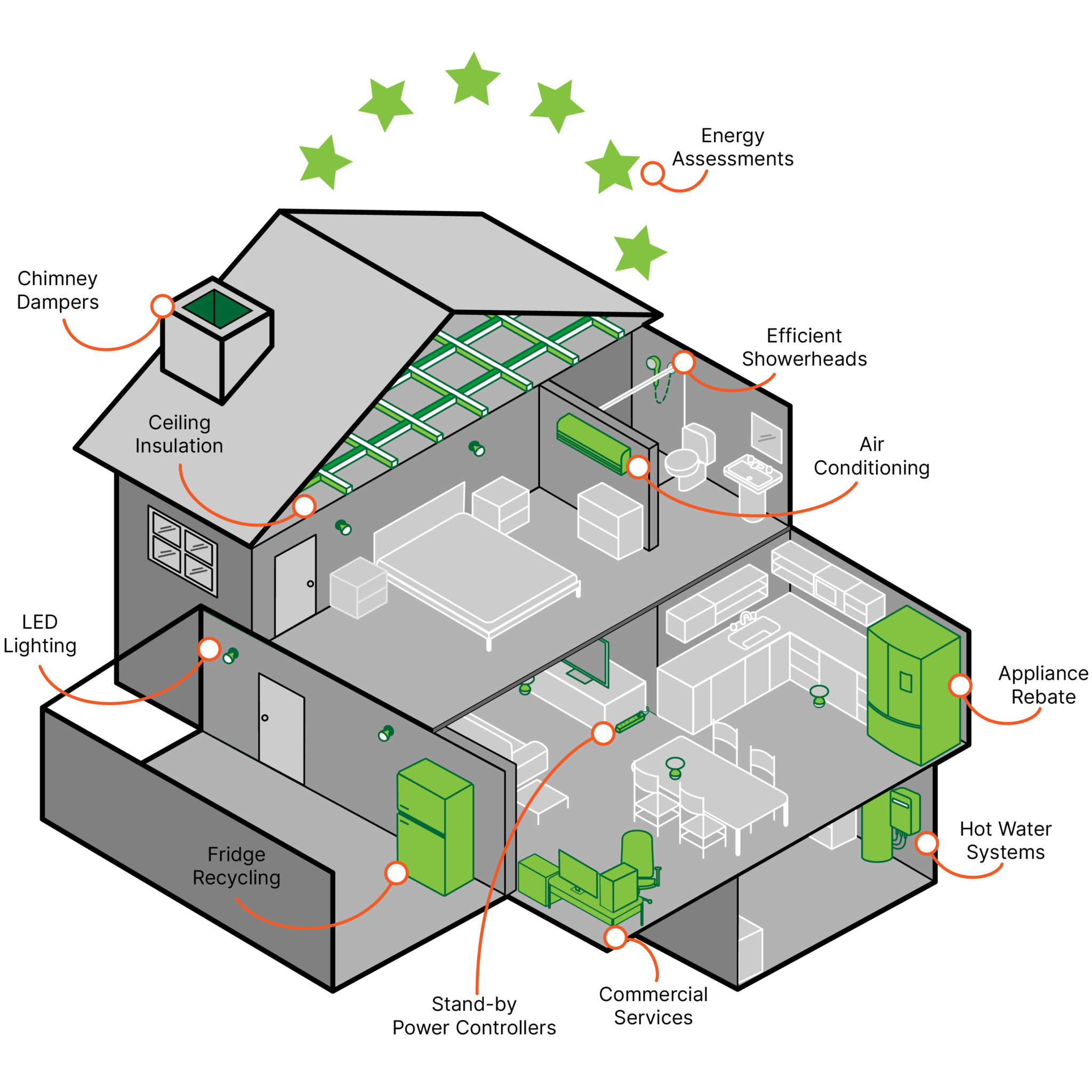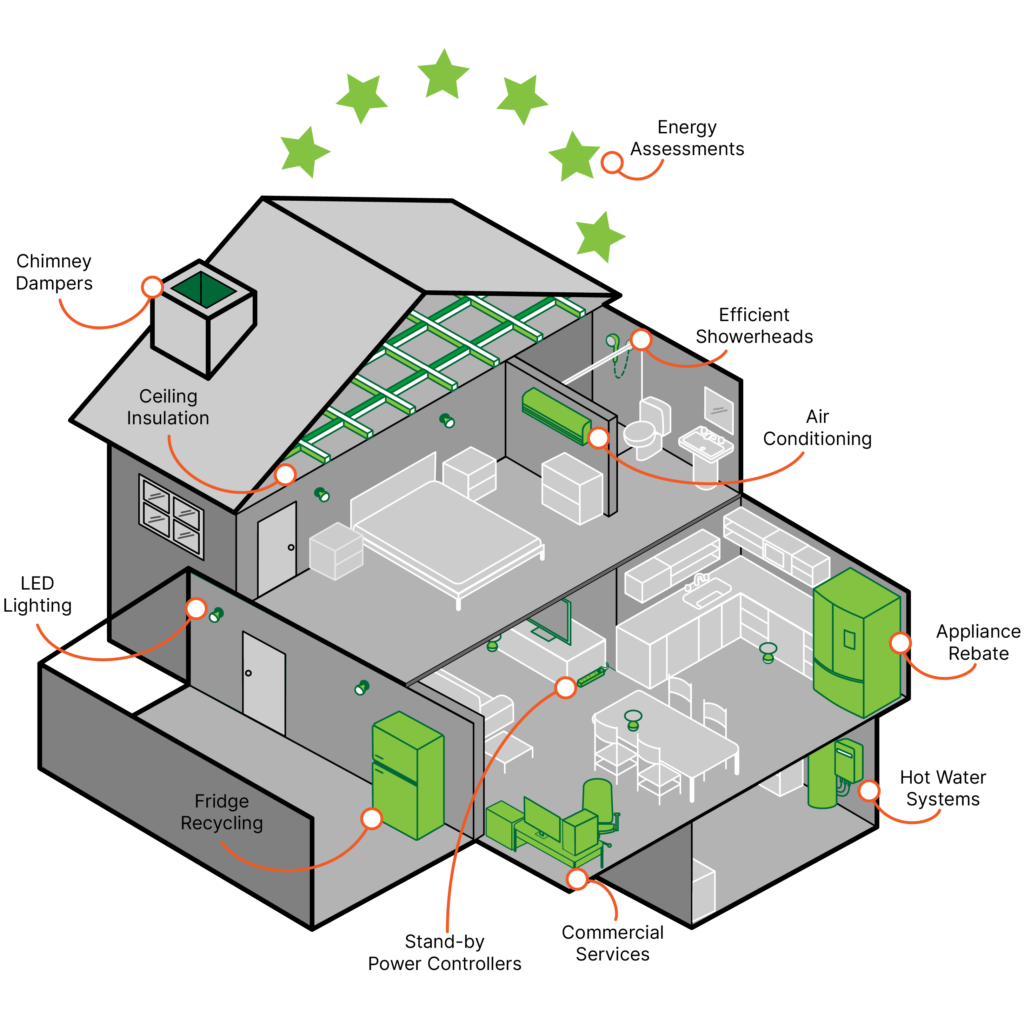 See what our customers are saying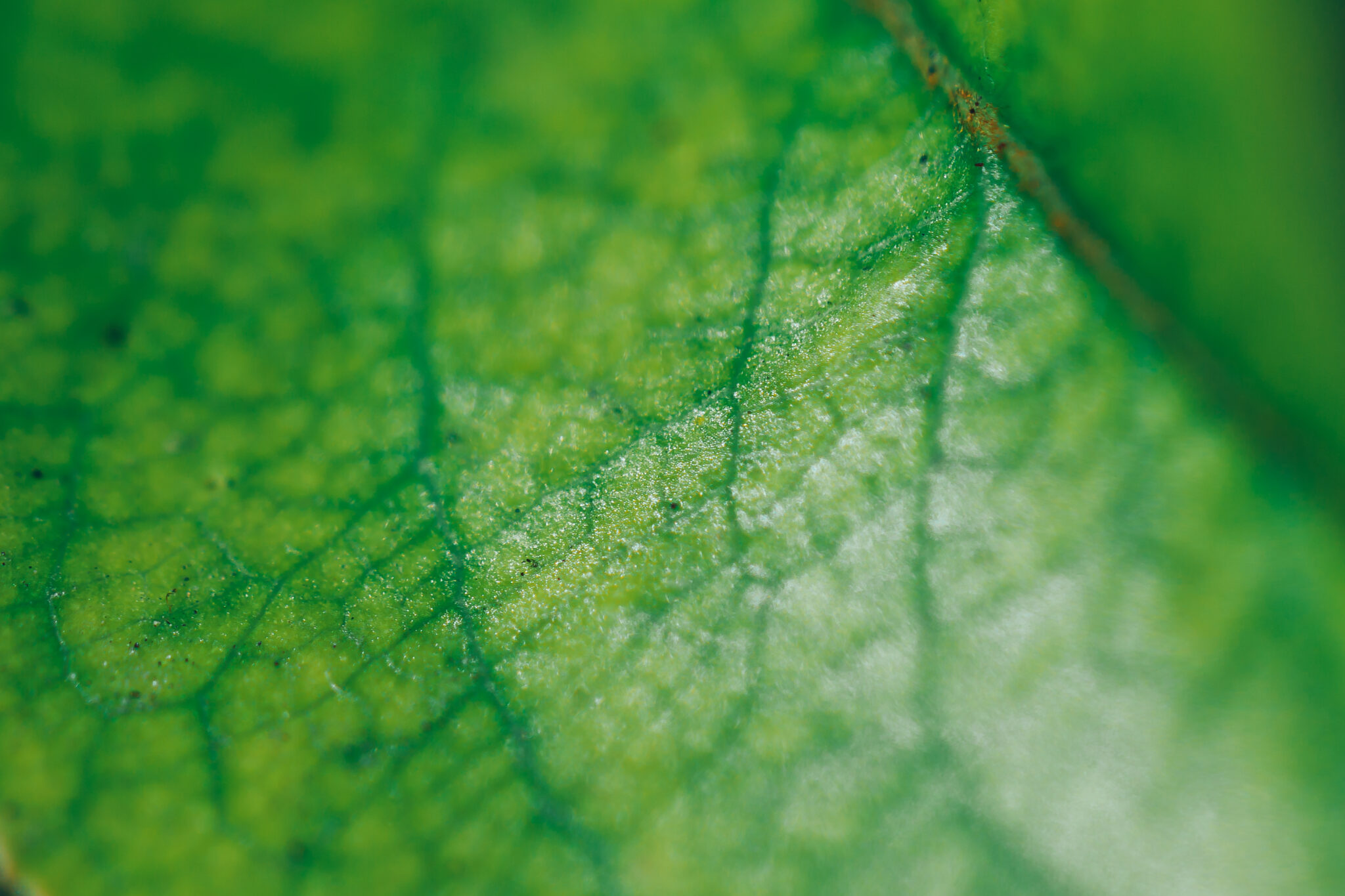 Get in touch to find out more
We're here to help – any questions, please get in touch!