How You Can Save Money and Stay Warm This Winter With a Split-System Air Conditioner
This winter is expected to be exceptionally cold. As a result, people struggle to figure out how to stay warm without spending too much money heating their homes. Fortunately, there's a way to use your air conditioning to heat your home. By installing a split-system air conditioner with both cooling and heating functionality in your home, you'll be able to save money on your electricity bill while staying warm.
Choosing the right system
One common question homeowners ask about air conditioners is, What size air conditioner should I get? But, of course, the answer to that question will differ based on your home's needs.
While there are many factors to consider when choosing a new AC unit, room size and insulation should be at the top of your list. Consider how much space you have available in each room and how many people will use those spaces regularly. Do you need one system for every level? Or do you want something that can handle two or three rooms at once? These are all things to consider when determining what type of system works best for your needs.
Additionally, think about how insulated your walls are and whether they are airtight. If they're drafty, it might be wise to get some insulation there before looking into an AC system. However, suppose your walls are well insulated and closed off. In that case, you can save some money by choosing a split-system air conditioner; these systems use two parts for better heating/cooling efficiency.
To better understand which unit will be best for your home, this Choice's article can help you make a better decision. https://www.choice.com.au/home-and-living/cooling/air-conditioners/articles/what-size-air-conditioner-do-i-need
How can you save on installation costs?
One of the most common challenges when it comes to air conditioning systems is paying for installation costs. However, there are ways to save on installation costs. Finding good information about installation costs will make all of your other planning much easier as you won't be caught by surprise. Another way to save money on split systems installation costs is finding a trustworthy service provider with discounts or specials offered during non-peak months or seasons. Plan to use an energy-efficient system that qualifies for government rebates. You can also save big on installation costs.
Thanks to the South Australian Retailer Energy Productivity Scheme (REPS), you may be eligible for significant discounts on energy-efficient air conditioning units and installation. South Australia residents can access these benefits through one of the REPS approved providers, such as Your Energy Saving Solutions (YESS). In addition, our website has a quote generator form that will guide you through calculating the estimated price of the unit plus installation.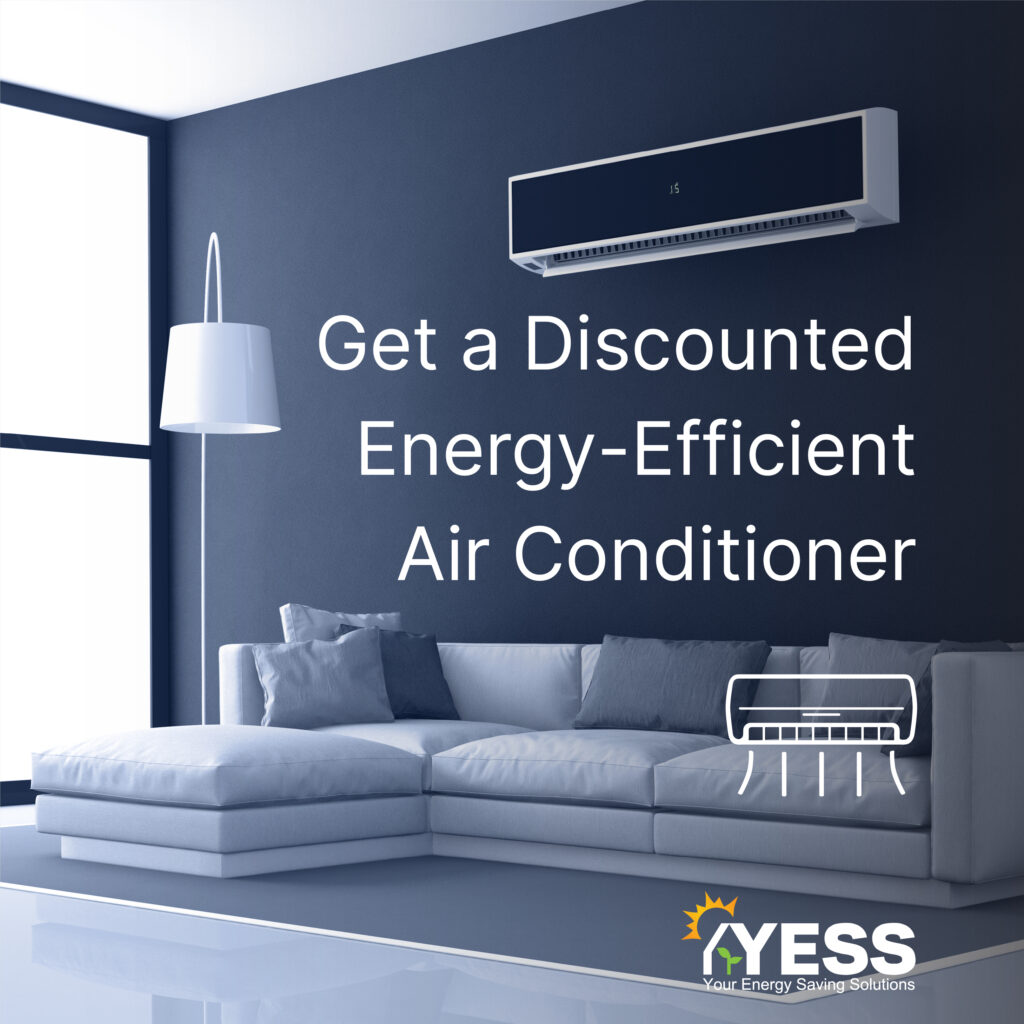 At the time of writing this post (May 2022), you may get a new A/C split system and installation for as little as $803. However, depending on the unit and installation needs, prices may vary. Visit https://yess.net.au/our-services/subsidised-air-conditioning/ to get a customised quote.
Take Advantage of Special Offers in Units
During winters, it's common for Air conditioning unit providers to offer energy-saving incentives. If you're looking to upgrade your air conditioner, keep an eye out for these special offers. Companies typically discount their equipment and make it more affordable. While A/C units are often expensive purchases, most homeowners can benefit from purchasing during these promotions. For example, Fujitsu is currently offering debit cards for up to $250 for purchases of selected Split-Systems, making them available at lower prices and it is valid until 01/08/2022 (for more information visit https://www.fujitsugeneral.com.au/promotions-and-finance/details/fujitsu-free-money-2022). Additionally, you can combine the benefits of this promotion with the REPS benefits to gain the best of the two offers and save even more.
Another current offer you can access is the YESS pensioner offer. South Australians with a pensioner concession card can access special offers on A/C units and installation from $549. You can access all the offer information here: https://yess.net.au/our-services/subsidised-air-conditioning/pensioners-offer/
It's hard to beat split-system air conditioners when it comes to saving money on heating bills in winter. When choosing which split system is right for you, consider your home's climate and insulation and how much heating or cooling you need. Depending on where you live, there may be subsidies or savings available through energy saving schemes that offer generous discounts on installation. It's worth checking whether any are available in your area.