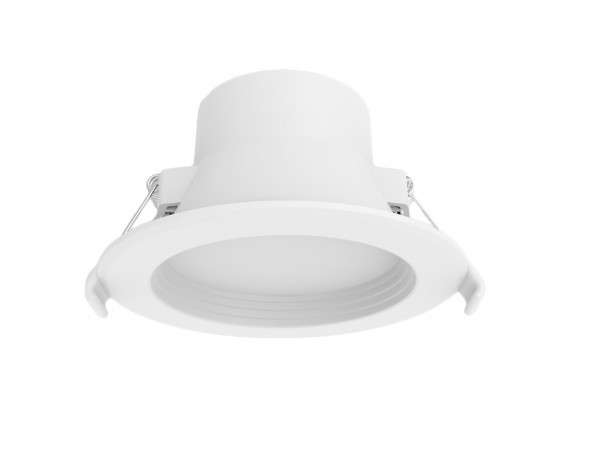 The IC-rating for downlights (Insulation Contact) refers to whether or not they can come in direct contact with ceiling insulation. But how are lighting and insulation related and why should you care? This post addresses these questions.
Many modern homes and offices use downlights for their versatility and sleek stylish look. Incandescent and halogen bulbs in regular sockets protrude down from the ceiling, and the heat-emitting component is not in contact with anything. Downlights however are set into the ceiling structure. This creates a potential fire hazard for insulated ceilings, as halogen downlight 'bulbs' emit a lot of heat. This is because the insulation can trap this heat, causing it to melt or ignite combustible material nearby.
An obvious solution is to separate the downlight housing and the insulation. This however is not ideal as it reduces the effectiveness of your insulation. This will also mean higher energy costs to keep your home cool in summer and warm in winter. IC-rated downlights fix this problem, as you can install them in an insulated ceiling without creating a fire hazard. These can be "abutted" or directly covered by insulation. IC-rated downlights are also compliant with the Australian/New Zealand Standard on Recessed Luminaires (AS/NZS 60598.2.20:2018)
IC-Rated LED-Integrated Downlights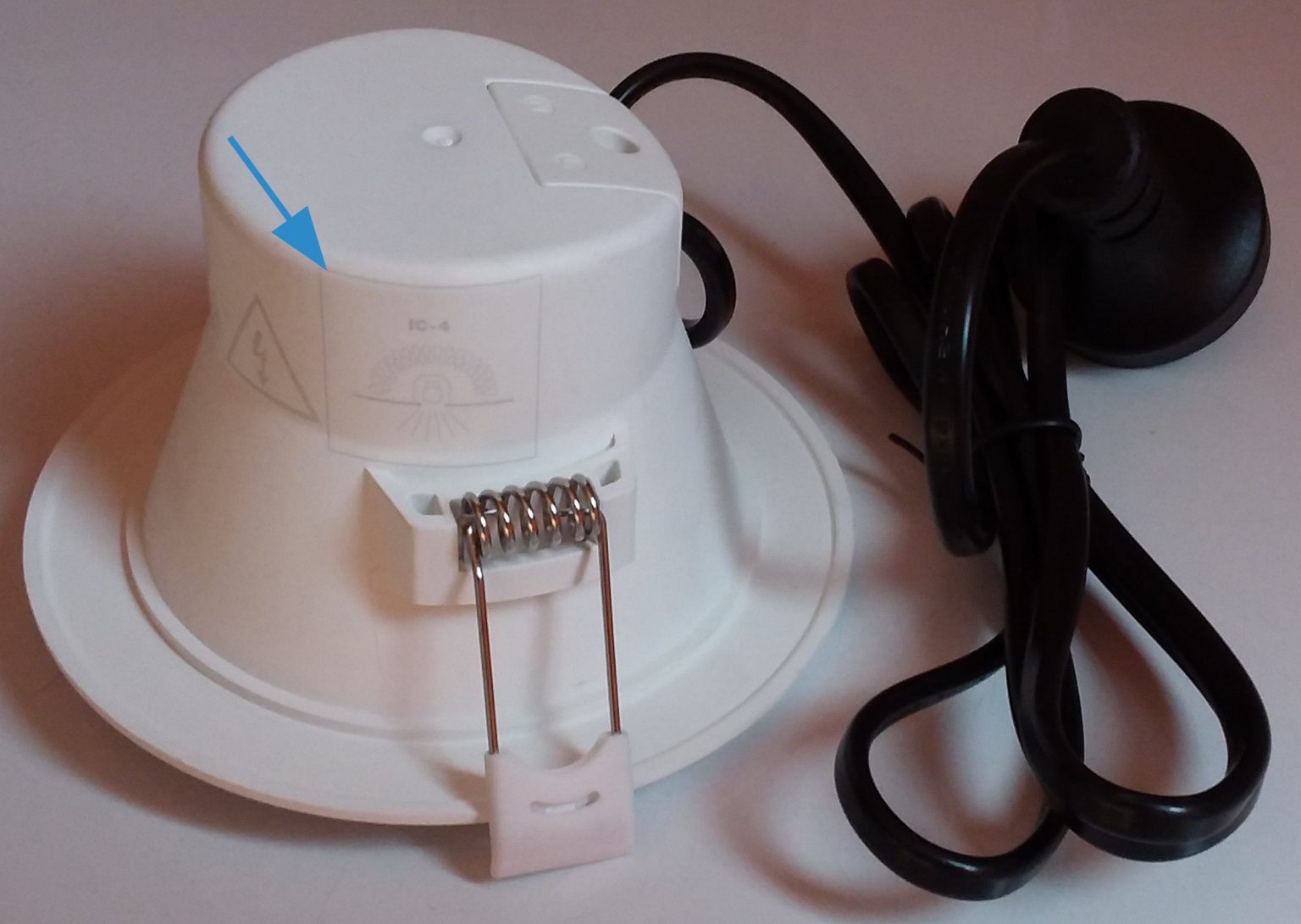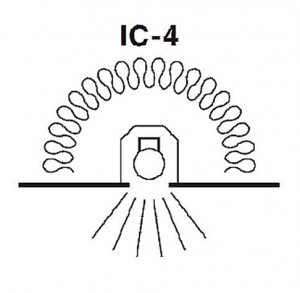 Look for the IC-Rating label on the product or the manufacturer's installation instructions. Please note, that not all IC-4 Rated downlights are safe to be covered with insulation
IC-rating in downlights refers to 'Insulation Contact' and is accompanied by an image imprinted on the fixture and the installation instructions. As mentioned in our previous post on LED lights, they emit far less heat than their incandescent and halogen counterparts. It is also important to note that non-LED downlight kits pose an actual fire risk if covered with insulation, while appropriately IC-rated LED-integrated downlights, even if completely wrapped in insulation, won't cause a fire – they just may not last as long. The integration of LED and the driver (transformer) into one unit, therefore, re-invented recessed lights, making them more energy-efficient, without compromising your ceiling insulation.
Check label and installation instructions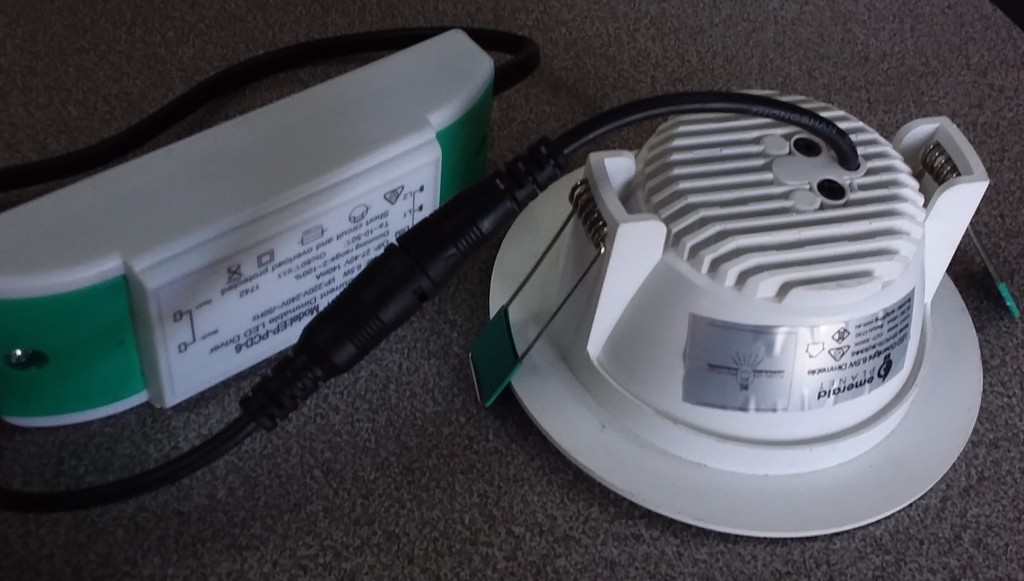 It is important to always check the manufacturer's installation instructions. Not all LED downlights are safe to be covered with insulation. The pictured downlight is an ICA90-rated LED downlight kit.  It features heat-dissipating fins and a separate transformer. It is therefore not safe to be covered or "abutted" with insulation. 
YESS use IC-4 rated Emerald Planet LED-Integrated Downlights that are safe to be covered by non-flammable insulation. When compared with their non-IC-rated equivalents, these downlights are safer and simpler to use and do not compromise your ceiling insulation. When choosing your downlights, make sure to check the IC rating in the manufacturer's installation instructions and any mandatory clearances noted.
Updated on 21 February, 2020
Related Articles
End of Financial Year Sales on Appliances – Don't Miss Out! The End of the Financial Year is fast approaching. Many retailers are coming up with different kinds of sales to boost their profit margin at the end of the financial year. So if you are in the market for a new fridge or dryer,…
How You Can Save Money and Stay Warm This Winter With a Split-System Air Conditioner This winter is expected to be exceptionally cold. As a result, people struggle to figure out how to stay warm without spending too much money heating their homes. Fortunately, there's a way to use your air conditioning to heat your…