What does your Concession Card entitle you to?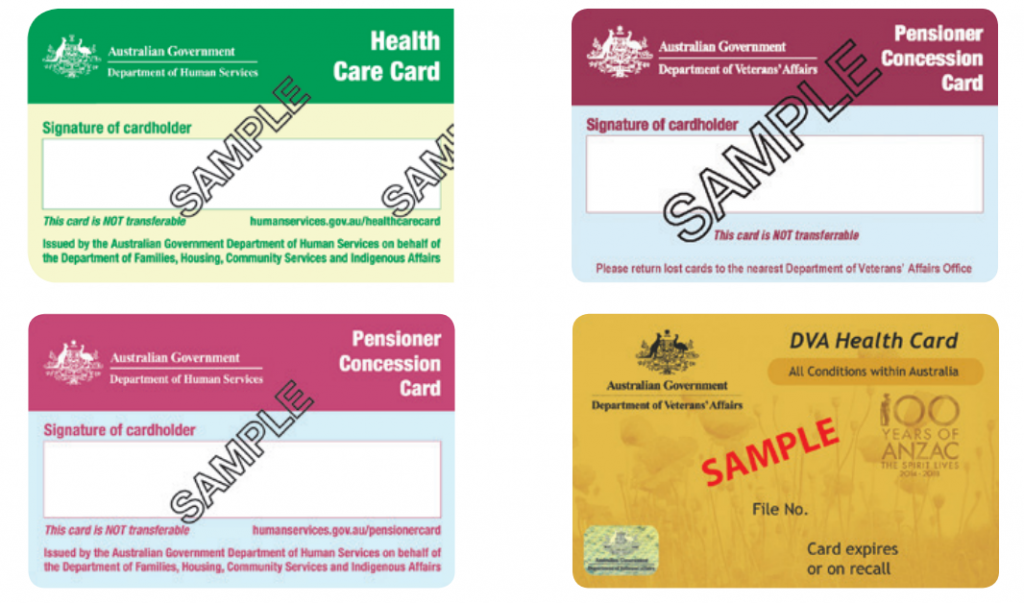 The steady rise of the cost of living means that some members of the community need assistance with life expenses. There are also a variety of government programs designed to provide a respite for those who need it. And with living expenses being varied and many, there are as many concessions and schemes for varying circumstances. Some of these can mean discounts for concession card holders, and some require an application. This post will list the different concessions and discounts and what they can mean for your household.
Before agreeing to an energy plan
Nowadays, energy bills are a significant expense for low income households. Regulations are therefore in place to ensure that vulnerable members of our community receive the right level of assistance. It is also advisable to "shop around" for the right energy plan. Energy Concession Customers⁸ in SA can choose to take up the SA Concession Energy Discount Offer (SACEDO)¹ with Origin Energy. The SACEDO includes:
a guaranteed ongoing 20% off electricity usage and supply charges (Origin will provide customers 90 days' notice of any changes)
flexible payment options
no late payment, processing, paper bill, credit card or exit fees
Customers can directly contact Origin Energy to receive this discount. Visit Energy Made Easy if you're not sure if this is the right plan for you. Similarly, the Victorian Government's Victorian Energy Compare helps households choose the right energy plan.³
After choosing the right energy plan, eligible South Australians on low or fixed incomes can receive up to $226.67 to help with their energy bills.  Customers must complete the "Application for Household Concessions Form" either online or by post to receive the rebate.²
Your access to concessions, discounts and subsidies depends on the state or territory you reside in. Your eligibility can also depend on your personal circumstances. Click on the state or territory below to find out about the available schemes:
It is important to check your eligibility requirements for EACH scheme or rebate. While each program may have additional requirements, you must currently hold one of the following Concession to be eligible for the discussed rebates:  
Pensioner concession card issued by the Commonwealth Government 
TPI Gold Repatriation Health Card issued by the Commonwealth Government
War Widows Gold Repatriation Health Card issued by the Commonwealth Government
Gold Repatriation Health Card (EDA) issued by the Commonwealth Government
Health Care Card (including a Low Income Health Care Card) issued by the Commonwealth Government
Recipient of the South Australian Government Energy Concession
In addition, to be eligible for energy concession you may be required to:
live at the property
be listed as an account holder on your energy bill
hold an eligible concession card or receive an eligible Centrelink payment
not be living with anyone who has an income of more than $3,000 per year, unless they either:

get an allowance from Centrelink or the Department of Veterans' Affairs (DVA)
are your spouse, domestic partner or dependent.
Updated on 27 February, 2020
The Victorian Government has been encouraging Victorians to reduce their energy bills and greenhouse gas emissions. This has come in the form of a state-wide initiative called the Victorian Energy Upgrade Program (VEU). Find out if your home is eligible for FREE or discounted energy saving products. Read More
You may have heard about FREE or subsidised energy saving products for your home. YESS has helped more than 80,000 SA homes save on energy costs. Find out if your home is eligible for FREE LED globes, water efficient showers heads or Standby Power Controllers! Read More