Why the flow rate of your showerhead matters
UPDATE:
The REES Scheme ended on Decemeber 31st 2020. FREE LED globes, showerheads and Standby Power Controllers are only available to Priority Group household.
Non-Priority Group households can receive the service by paying the $33 REPS Surcharge.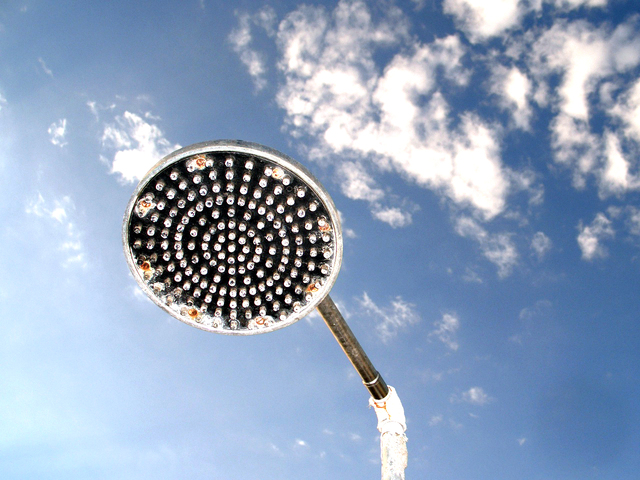 We would all love a long hot shower without feeling guilty. Not just about wasting precious water, but also about a rising electricity or gas bill. Since we pay two costs for hot showers (water and electricity/gas), they represent a big opportunity for saving on utility costs. Australian Government's Water Rating department estimates that using water efficient products could save Australians more than $2 billion by 2030. In addition, 33% of the water used indoors by South Australians is for showers and baths¹.
The bathroom is therefore one of the easiest areas in your home to save energy and water. What's more is SA Government's REES Scheme can help you do this for FREE! YESS offer the FREE replacement of inefficient showerheads for eligible SA households. Some showerheads use as much as 25L per minute! If yours uses more than 9L of water per minute, YESS can replace it with a FREE water efficient showerhead. We use high quality WiseWater showerheads with flow rate of 7.5L per minute.
How do water efficient showerheads work?
Water efficient showerheads work by restricting the volume of water that flows through them. But how does it affect your showering experience? Since water is is squeezed through tiny spray jets, it is released at high pressure giving the illusion of higher water volume. YESS use high quality Wisewater showers with a flow rate of only 7.5L per minute. They also have other design features intended to deliver the best shower experience:
Wider heads are often preferred as they provide a better shower experience given the water restriction, while giving the illusion of high water volume.
Depending on the design of your bathroom, long showerheads can mean added comfort.
The Water Efficiency Labelling and Standards (WELS) scheme is Australia's urban water saving scheme. WELS reduces demand for high quality drinkable water by informing consumers about water efficiency at the point of sale. The scheme requires some household products to be rated and labelled according to their water efficiency¹.
Wisewater Bondi1 Showerheads
56 spray jets
83mm diameter face
Overall length of 223mm
7.5 litre per minute WELS rated – Watermark Level 2
Clever Clean for chrisp sharp sprays
Use with large bore elbows and hoses to ensure best shower given the water delivery conditions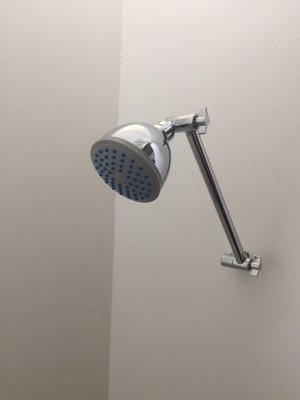 FREE water efficient showerheads
The Retailer Energy Efficiency Scheme (REES) can mean FREE water efficient showerheads for your home. All house addresses in SA that have not previously received the service are eligible. Utilising the service is an easy way to not only reduce both water and energy costs, but also help reduce greenhouse gas emissions and helping the environment. Contact YESS to find out more about our FREE water efficient showerhead service.
Want to know more about REES? Read our comprehensive post on how this SA Government initiative can help you save on energy costs.
More information on lowering your water heating costs
Water Efficiency: Australian Government – Department of the Environment and Energy
Water Heaters: Government of South Australia
References:
¹The Water Efficiency Labelling and Standards (WELS): Australian Government – Water Rating
Updated on 30 January, 2020
Related Articles
How to Choose the Right Hot Water System for Your Home Hot water systems are an essential part of any home. If you want to upgrade or replace your current hot water system, you'll want to choose the best option for your home. But with so many different types of hot water systems on the…
How to Maximise Energy Efficiency with Your Air Conditioning Unit Are you tired of high energy bills and want to make your air conditioning unit more energy-efficient? Look no further! In this article, we will provide valuable tips on maximising energy efficiency with your air conditioning unit. From simple maintenance tasks to equipment upgrades, we've…